If you love older maps for their uniquely hand-crafted style, you are really going to love this new resource – Shaded Relief Archive.

Through the advancements of modern digital elevation technologies, we are quickly loosing previous generations' hand-drafted relief maps to new techniques, closing cartography companies, and the trash-bins outside their doors. A few individuals are seeking to preserve these beautiful resources by creating a public digital archive of shaded relief maps for integration with modern cartographic products.
Tom Patterson, US National Park Service, and Bernhard Jenny introduced an archive of stunning artistically rendered shaded relief images at the 2010 NACIS Practical Cartography Day.
While digital elevation models and hill shading techniques are common in todays world of digital cartography, these data sets often fall short of communicating the natural relief patterns particularly for small-scale mapping. As is illustrated below, digital relief tends to offer too much detail (image 2). The manually rendered terrain (image 1) provides a sense of the terrain when looking at a large region or world view. Both images are registered to 1:50 million Natural Earth vector drainages.
[av_one_half first av_uid='av-gg1xq']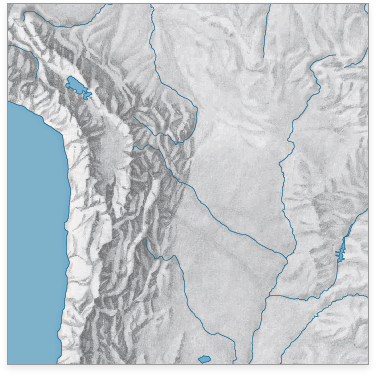 [/av_one_half]
[av_one_half av_uid='av-bh4ku']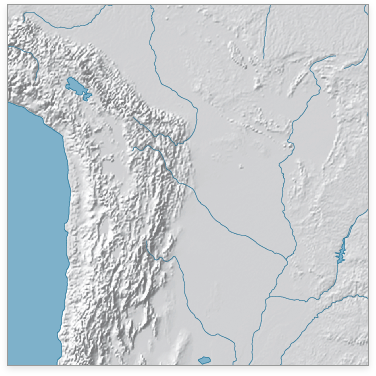 [/av_one_half]
The images are georeferenced so you can use them with your small-scale mapping projects. Some shaded relief images are georeferenced and adjusted to fit the drainage network of the Natural Earth vector data. Data is stored in the GeoTIFF file format, a world file and reference coast lines in shape format are provided for each georeferenced image.
To add a quality of fine craftsmanship to your next project, check out this amazing resource today. If you know of a source that should be included, contributions are welcomed (please contact the authors).
SaveSave